---
---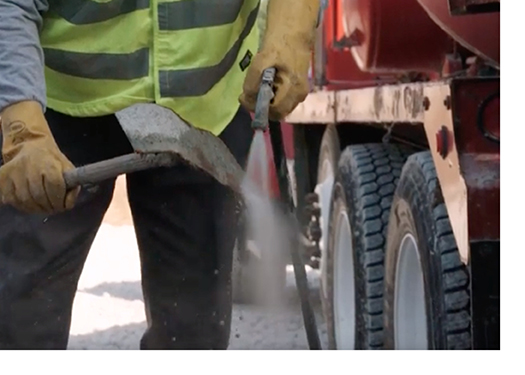 We work hard.

 

The construction industry requires it.

 

However, the intent of our Save-A-Minute attitude is not to work harder, but, rather, to work smarter—to Hustle Mentally.

 

I believe strongly that this approach puts us in the best possible position to be profitable.

 
There are so many things outside of our control: the weather, too many concrete suppliers in our market (irresponsible pricing), an un-level playing field against concrete suppliers owned by cement companies (irresponsible pricing), and delayed delivery schedules that throw a wrench in our best laid plans, to name a few.  However, having a professional approach toward the things we cannot control separates us from the competition and helps us focus on creating value for our customers.  When we do that for them, we win.
You've read the following before, but I offer it again because it is the "difference maker" between us and those against whom we compete.  This approach is the driving force that has made us the market leader…………
What does the "hustle" part of Core Value #1 mean?  It is easier to answer that by first discussing what it doesn't mean.  It does not mean working hastily, traveling in excess of the posted speed limit, or traveling faster than the prevailing conditions allow.  We should never try to "make-up" time traveling too quickly.  What, then, is hustle?
Certainly, hustling requires physical movement, but in terms of Core Value #1 our focus is on the "mental hustle" required to deliver success to our customers.  Are you anticipating what should happen next in the delivery process and making sure it does happen? Or, based on the situation, are you anticipating something bad is about to happen and taking steps to prevent it.  Cross-checking the "Big 5 in 5" on your ticket as soon as you get it, getting lost in the yard, and rinsing down in a spot that will not disrespect our community and environment are examples of "mental hustle" (anticipation) that could ultimately save a minute and deliver success to our customers.