The Geiger Way
As a family-owned business established in 1892, our way of doing things has been handed down generation to generation. We call it "The Geiger Way". It shows us how our company and everyone in it does business and builds relationships. It is based on honesty and integrity.
The Geiger Way is our Purpose, Mission and Core Values, and it asks us to do what's right, always. Interested in joining our growing team? Apply today to get in the mix.
Our Purpose
In every endeavor, we will add value to the lives of our customers, employees, and suppliers in a positive and professional manner.
Mission
With every delivery our mission is your success.
Our Core Values
We will be "on time and hustle".
Honesty and integrity will guide us in all we do.
We will seek continuous improvement.
We will compete for profits that are necessary to reach our goals.
We will show respect for our community and environment.
Geiger Grit
From the company founders to the team we have now, the employees and leaders who have made Geiger Ready-Mix what it is today, have one thing in common: grit. We will not quit, will not give up. When things get hard, we roll up our sleeves and try harder. 
This relentless persistence has helped us get through difficult times in the company's history. And it's a quality we look for when hiring new team members, because people who want to work hard and won't stop until a job is done—and done right—deserve to be rewarded.
"This is a great company. They take care of you."
- Humberto Valles, Geiger Ready-Mix Delivery Professional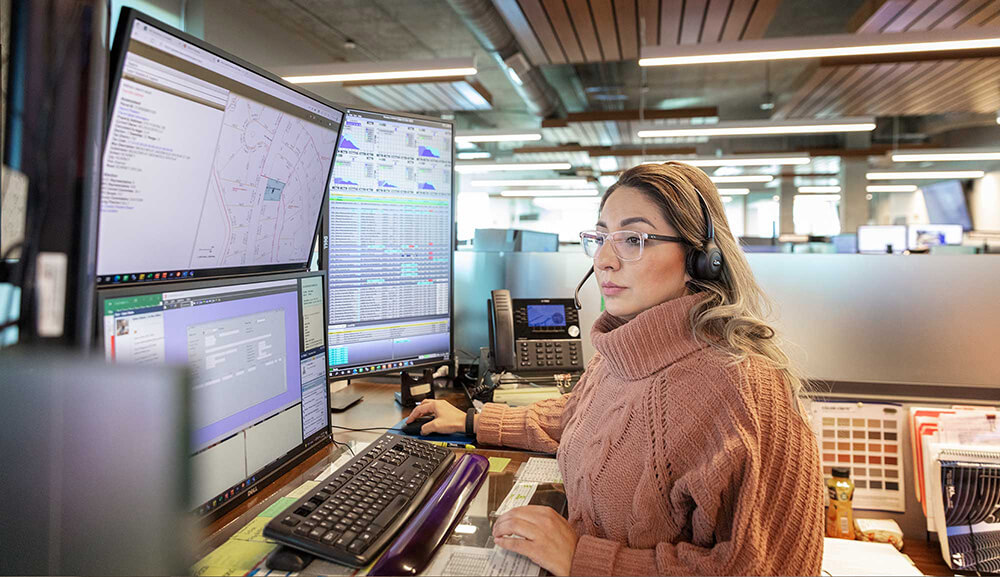 Are You Geiger Ready?
If you're a hard worker who won't quit until a job's done right, you might be ready to start a career at Geiger.
Join the mix.